Teas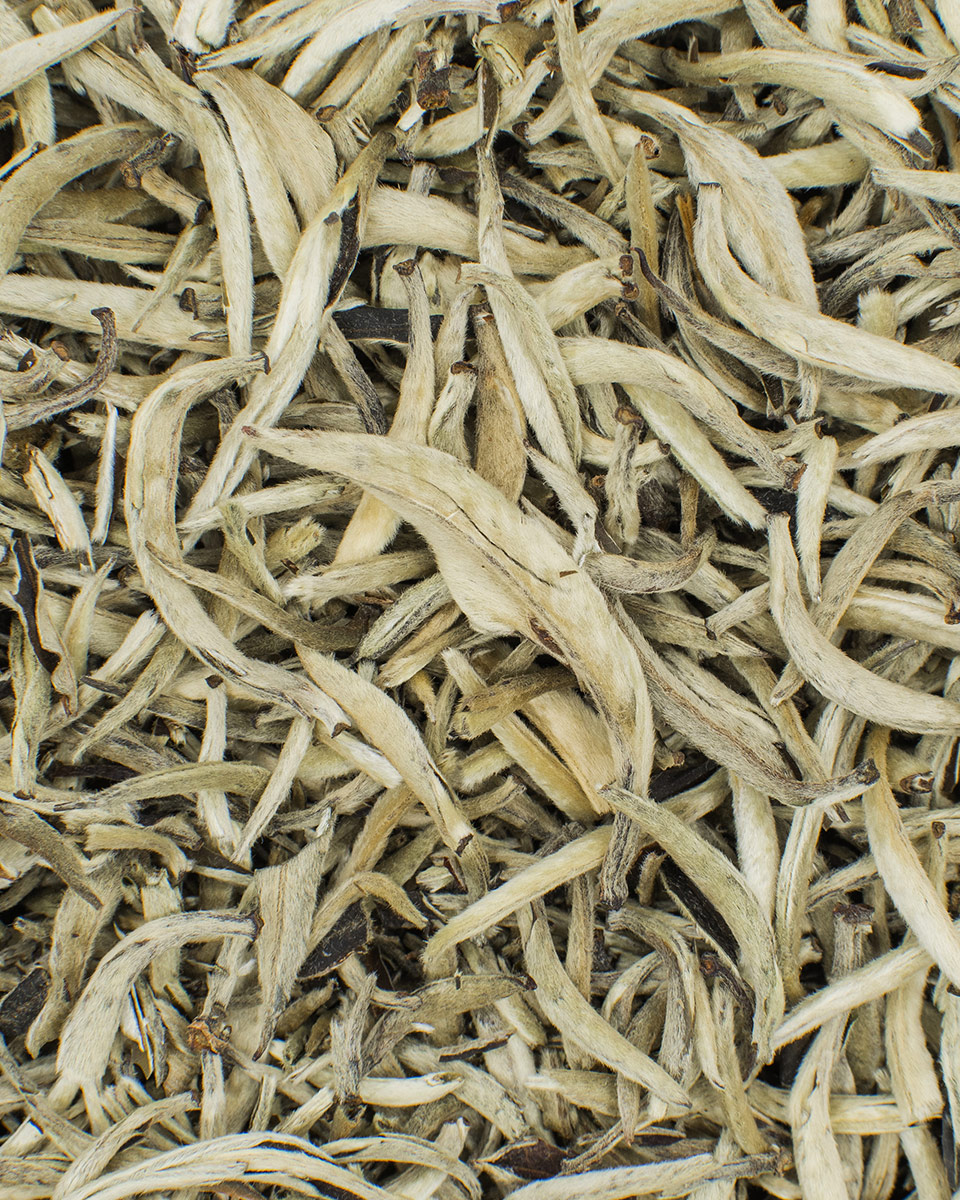 Nº210
Paklum Tips
China
,

White

,

G's/TEA 3 gr/tea

ML/WATER 150 ml

TEMPERATURE 85º

STEEPING TIME 6 mins

Silver Needle white tea, made from the first buds. Floral, delicate and sweet. Silky in the mouth. Exceptional and elegant. From Fujian. Ideal as iced tea.

+ Learn more
More information
Traditional white teas are grown and made around Fuding, Shuijue, and Zhenghe in Fujian, and are typically made from buds only.

Venerable teas, their beauty is due to the Fuding cultivar with large buds covered with a characteristic protective hair that give this tea a silvery white appearance, discovered in 1857 and widely used to make these teas.

Its exclusivity and rarity lies in its small production area and its meticulous round of harvesting, carried out only in perfect weather conditions and selecting only perfect buds.
About 10,000 are needed to make a kilo of brewed tea.

Its particular aroma and flavour lies in the apparent simplicity of its preparation, carried out with minimal human intervention.

Dried on a bamboo sieve under sunlight, the tea is dried in a pot for 10 minutes at a precise temperature."

15 € – 300 €
Free shipping from €40 purchase