Teas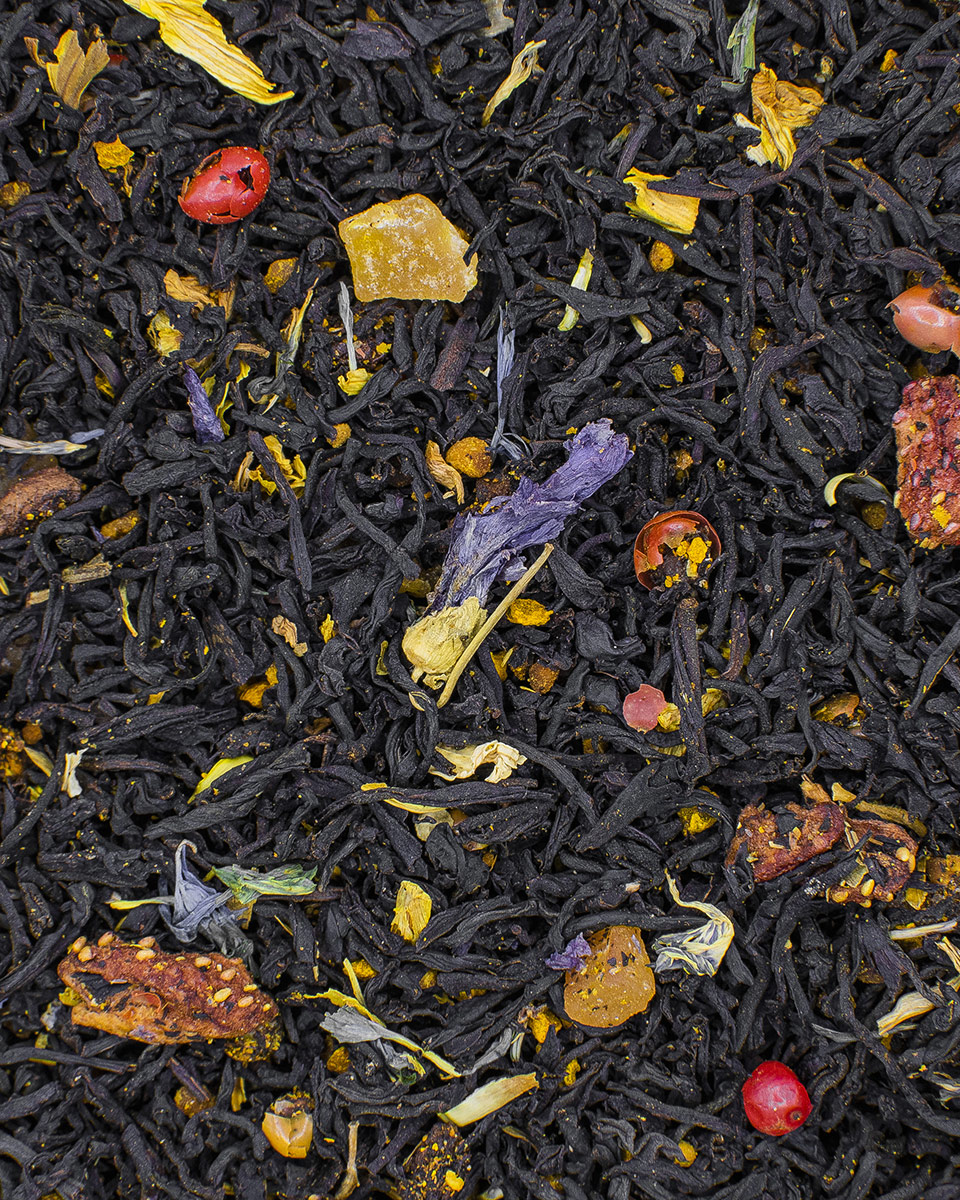 Nº524
Fragolino
Flavoured
,

Black tea

,

G's/TEA 3 gr/tea

ML/WATER 200 ml

TEMPERATURE 95º

STEEPING TIME 5 mins

Black tea with strawberry, pineapple, pink pepper and turmeric root.

+ Learn more
More information
"When I was a boy I liked a sweet called Sugus. I would eat the red ones paired with the blue ones (strawberry and pineapple), and the orange with the yellow (orange and lemon).

Inspired by this taste memory and a chapter in the book "Papillae and Molecules" by our friend François Chartier where he explains "… the pineapple and the strawberry, despite their great differences in colour and structure, share several volatile compounds that are expressed by numerous identical aromatic molecules"", we set out to create a tea with these two flavours.
We tried many flavour variations of strawberry and pineapple until we found the ones we liked best, but something was still missing! A talk with François opened our eyes to the "link between pineapple and curry, hence its presence in some Indian curries"". Et voila! We hope you like it. Salvador Sans."

9 € – 90 €
Free shipping from €40 purchase