Teas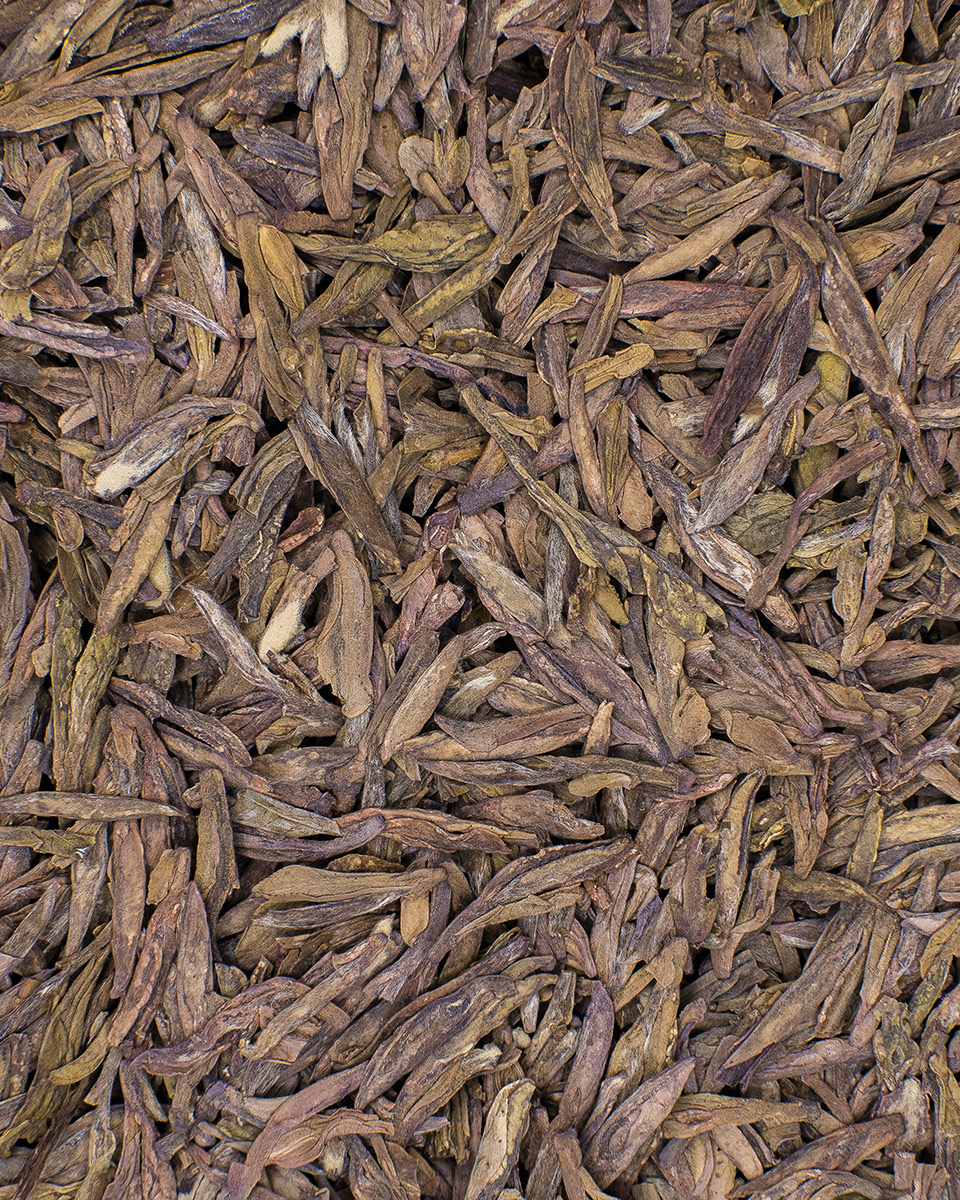 Nº006
Lung Ching Mei Jia Wu
G's/TEA 3 gr/tea
ML/WATER 150 ml
TEMPERATURE 85º
STEEPING TIME 3 mins
Chinese green tea pan-fried by hand. Light nutty aroma, very smooth taste and pleasant flowery aftertaste. From Hangzhou in Zhejiang province.

+ Learn more
More information
Imitated, counterfeited, but never equaled. Authentic Lung Ching is one of the wonders of the tea world, captivating lovers of the finest green tea for generations. It even appeared in the first written treatise on tea 'The Tea Classic', mentioned by the author himself Lu Yu (733 - 804 AD) as a cult drink at that time.

Lung Ching is grown near Hangzhou, the capital of Zhejiang, an area known for its magnificent East Lake (Xi Hu). The Denomination of Origin extends over an area of ​​approximately 168 km2. Originally located in the hills around Longjing City, today the area has spread to three zones: Shi Feng, Mei Jia Wu, and Xihu.

There are subtle differences in the overall elegance of these teas depending on the terroir. A moderate climate (16ºC on average), good rainfall, humid air, fog, altitude and the Longjing 43 variety do the rest, delivering a supreme plant quality in the field.

As for the meticulous craftsmanship for the elaboration of this tea, everything begins with a harvest at three different times of the year, and with that the final quality is defined.

Pre-Quinming (end of March to April 5), Pre-Guyu (from April 6 to 20) and Post-Guyu (from April 21 onwards). After winter, when the weather becomes warmer and more pleasant, leaves begin to grow on the bushes.

When the buds reach a size of between 1 and 2 cm in length, it is time to start the plucking , selecting only the buds and the adjacent young leaves. At this point, the buds contain a higher concentration of theanine, which is converted into polyphenols by the action of sunlight, subsequently affecting the sweetness of the infusion.

The standardization system provided by the Denomination of Origin contains 7 grades of quality: the superior (qiqiang), the special (queshe), and the remaining 5 in decreasing order. For qiqiang, somewhere between 70,000 to 80,000 buds and the first leaf are needed to make 1 kilo of finished tea.

The creators of Lung Ching are true masters of their craft. Apprentices need three years to master the ten different precise hand movements and exert the proper pressure on the leaves during wok-roasting to mould them into flat folds, giving them an attractive green colour and thus achieving the majestic Lung Ching flavour.

A good craftsman will be able to make a kilo a day of the best Lung Ching. The sheer breadth of this artisan work is the reason why we can consider this tea an authentic jewel.







30 € – 600 €
Free shipping from €40 purchase