Teas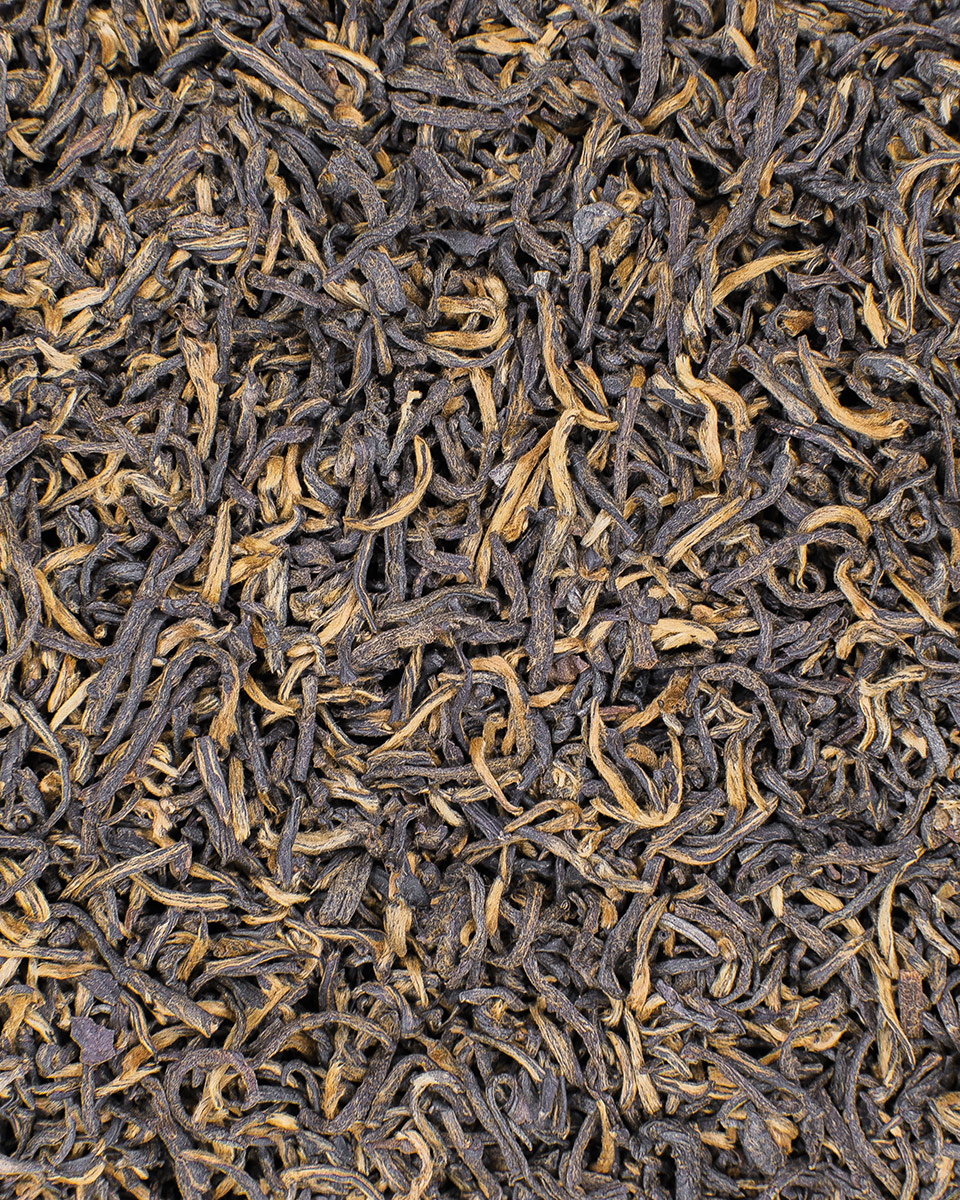 Nº222
Bi Lo Chun, Jiangsu
China
,

Black

,

G's/TEA 3 gr/tea

ML/WATER 150 ml

TEMPERATURE 85º

STEEPING TIME 5 mins

A classic Chinese black tea with roasted notes of caramel and a long aftertaste.

+ Learn more
More information
Legend has it that in the thirty-eighth year of his reign, Kang Xi (1654-1722), Emperor of China, visited Lake Taihu in Jiangsu Province. His governor presented him with a cup of a sublime tea called Xia Sha Ren Xiang, which means "A fragrance that causes fear and trembling".

Fascinated by the taste of the infusion, but unhappy with the name, the Emperor decided to rename it Bi Lo Chun or "Spring of the Jade Snail", a name by which it has been known since then and which holds the status of Imperial Tribute Tea.

Experienced pluckers start the season in early spring. Working at dawn, they delicately pluck the small, fine shoots.
In one day, a couple of kilos of fresh leaves will be brought to the production room, which will result in approximately 200 grams of first-class brewed tea (Bi Lo Chun is classified into five grades according to its quality).

The leaves are inspected and selected by hand before the Master, ""Cha Shifu"", begins the manufacturing process. The stoker, following the instructions of his teacher, regulates the heat in the wok while the master proceeds through the four steps necessary to make Bi Lo Chu, which involve highly skilled precision hand movements.
12 € – 120 €
Free shipping from €40 purchase